Lara Doherty on 'Motivation Magic'
Lara Doherty, founder of The Motivation Clinic, reveals the story of why she wrote her book, 'The Mighty Book Of Motivation Magic'.
---
Struggling with motivation
As someone who has struggled with motivation at different times throughout my life, I know firsthand how difficult it can be to accomplish, or even create goals without the proper mindset.
The beginning: everything felt difficult
I hit a major roadblock in my career and my life. After years of working in various industries, I felt stagnant and unfulfilled in my career, everything felt difficult like I was wading through a treacle, and there was no joy in anything I did any more.
In my personal life, my relationship was destructive, toxic and emotionally abusive. I knew that I needed to get out, but I was scared and lacking in the self-esteem and confidence I needed to step away for good. I remember feeling like a flattened ripe peach on a pavement stepped on hundreds of times. I had lost my spirit. I was depressed and low and I was far too ashamed to ask for help.
Despite my best efforts to push through and find the strength, inspiration and motivation, I found myself feeling more and more discouraged with each passing day.
Until a very unpleasant situation unravelled itself whilst on holiday in Italy with my partner and his family. This I realised was the push and my escape that I needed to make a dramatic change in my life and I vowed to myself that there was no going back from here.
On return to the UK, I announced the end of our relationship (there was a battle, the sale of our house and court still to overcome), but I could finally see light at the end of the tunnel.
The middle: exploration
From that moment on I started exploring different strategies for building my confidence and self-esteem back up, as well as overcoming my lack of motivation and I slowly began to see real change in my life.
I had used alcohol to numb what I had gone through in my relationship, so alcohol was one of the first things to go, to be replaced by a positive and life-changing morning routine which included walking, then running and gradually the booze weight fell off and 3 dress sizes later and a half marathon completed, I slowly started feeling good about myself again.
Through a combination of activities, which I had discovered thanks to many amazing books, YouTube videos, TED Talks and courses which included visualisation, meditation, goal-setting, journalling, learning and positive affirmations, I was able to reignite my passion for life and for work and started taking steps towards a more fulfilling career.
As I shared my newfound strategies with friends and family and then clients and later social media, with my then newly created powerful Vision Board coaching, I began to realise just how many people struggle with a lack of motivation in their own lives. That's when I knew that I needed to do something to help others find that motivation and to achieve things they didn't believe might be possible for them.

Now: The Mighty Book Of Motivation Magic
Three years later, having then trained and certified as an NLP Coach and Practitioner, at the beginning of 2021 I started writing about everything I had discovered over the past years that had helped me become the more confident, self-assured, motivated person I had become - The Mighty Book Of Motivation Magic was born, my way of paying it forward to others who may be struggling to find their own motivation and confidence in life.
That's why I decided to write 'The Mighty Book Of Motivation Magic', a book filled with practical tips and tricks to help readers overcome their motivational barriers and achieve their dreams.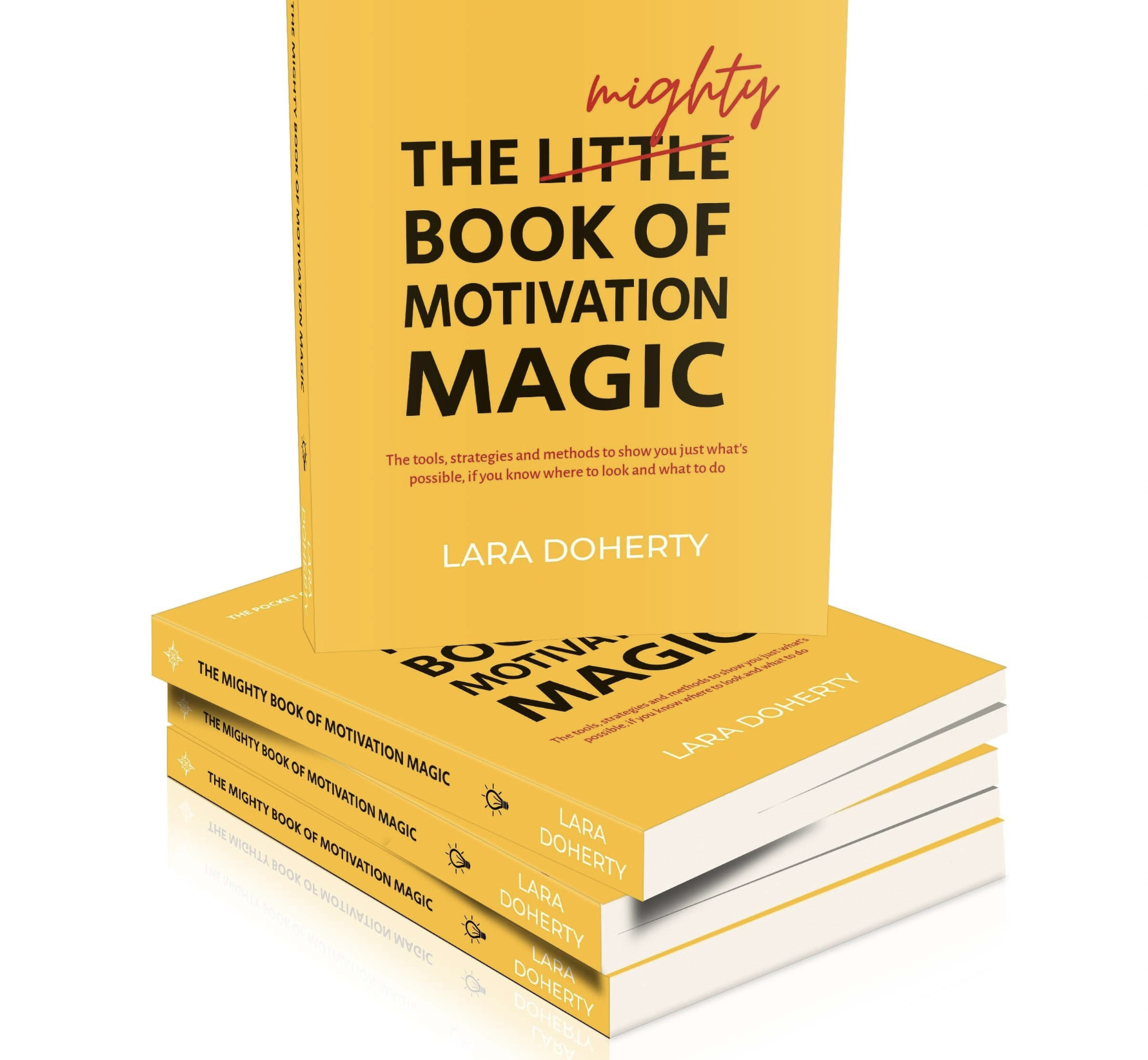 This book was also the book I needed to remind myself every day of all the tips and tricks that would help my clients and myself on their journey to a more motivated and confident self - I still dip into it most weeks, as it is a brilliant reference with all the tools and methods that really make a huge impact, all in one place.
And additionally with my recent suspicions now of me being neurodivergent in some way (currently undiagnosed), the book makes so much sense to me now - dopamine features in a big way in the book and other feel-good hormones, but I have yet to research whether this book has been helpful for those with ADD or ADHD.
Either way, whether looking to achieve professional goals, improve your health and fitness, or simply find more joy in your daily life, this book was written and designed to provide actionable guidance and inspiration to help anyone get there in an easy-to-read, simple way.
From journalling prompts to mindfulness exercises, to step-by-step goal-setting strategies, my book is my journey, but also a practical step-by-step guide and companion for others. he Mighty Book Of Motivation Magic is a comprehensive guide to overcoming your motivational barriers and unlocking true potential, like I was able to do for myself.
My hope is that by sharing my own experiences and insights, I can help other readers discover their own unique path to success and life fulfillment.
I speak to people on a regular basis about how my book has helped them, including a midlife woman overcoming miscarriage, a girl in her early 20s overcoming a stammer, an 18-year-old deciding on which course to take and the 55 reviews so far on Amazon speak for themselves.
You can pick up a copy of The Mighty Book Of Motivation Magic here:
Lara's mental wellness routine
Morning hydration
I get up, put the kettle on (for a coffee and Twinings Glow Tea) and drink 2 glasses of water (and then make sure I keep myself hydrated through the day with herbal teas and water)
Affirmations
My affirmations are on a laminated sheet by my kettle so I say those out loud with feeling and meaning and then end by closing my eyes and doing a short visualisation of what I want that day to be like or a goal I am working on achieving
Meditation
I am part of a meditation WhatsApp group where we are sent a meditation every morning, so I meditate for 10 minutes minimum every morning
Exercise daily
This is non-negotiable. At the time of writing I am currently getting back into running and in my fourth week of the Couch to 5K NHS app which is brilliant by the way.
On the days I don't run, I do a 7/8 minute workout from an app on my phone or a YouTube video. It also helps to have a dog whom I walk 3 times a day.
I also do the odd Pilates and Yoga class.
Reading
At different times of the day, I will read 5 pages from different books (when I have a break: I am currently reading a selection of books, including my own which I dip into regularly!)
Night time: gratitude, mantras
Before bed I have a file in which I write my gratitude (things I have loved, appreciate and am grateful about my day) and read some mantras out loud.
Vision Board
And finally, looking at my Vision Board multiple times daily to remind me of my goals and where I am heading over the next year!
Compassion for our routine
I think it is important to say that the last couple of months definitely hasn't looked like the routine above, and that is okay.
We need to cut ourselves some slack at these times when family, friends and different challenges and situations come into our lives that we need to deal with and maybe on those days, a 15-minute walk and drinking a few glasses of water is all we can manage. And yes, this is absolutely fine. It is important to not beat ourselves up when things go awry, but to instead think that this is something that we can get back to doing when possible.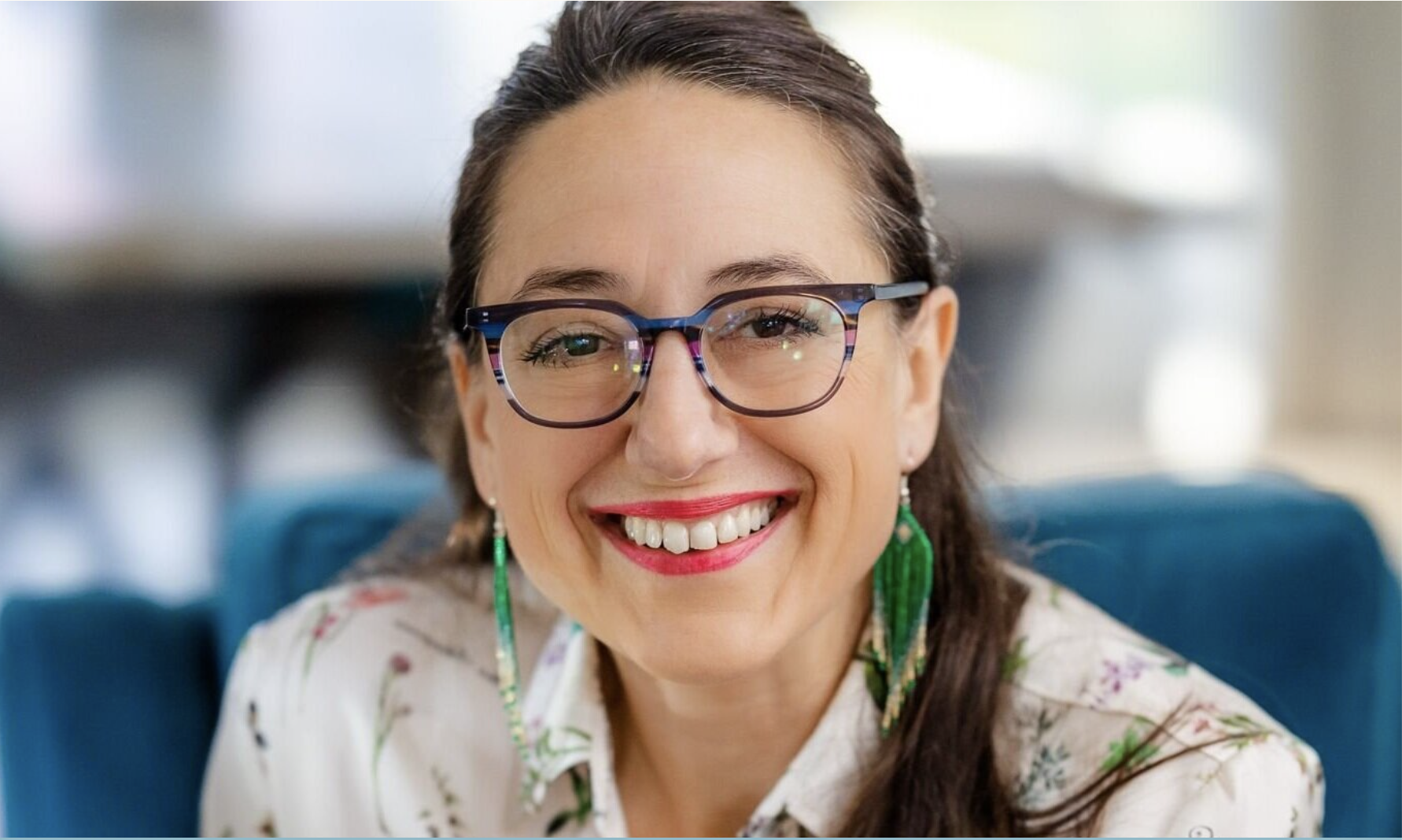 Live more Minderfully
Like Lara, we understand that mental wellness routines can sometimes fall off.
Why not explore new ideas to re-build your mental wellness routine? Try Minderful app and discover hundreds of activities for you to try that are good for your mind 😊