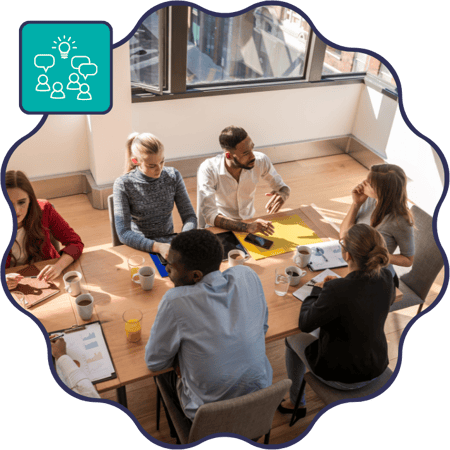 We work with your leaders to reshape how they view mental health in relation to performance and professional growth. By cultivating a fresh mindset and becoming role models for wellness, they can positively influence the company culture.
We also help identify and train wellness champions among your employees, equipping them to foster a vibrant wellness community through regular events and workshops.
As we progress, we provide valuable insights to refine your HR strategies, ensuring wellness remains central to your organisation's success.
Addressing your business challenges
Underskilled Employees
A harmful work environment affects everyone's mental wellbeing. Many issues arise due to insufficient mental health education and training. This knowledge gap intensifies stigma and affects all, especially vulnerable individuals.

Low Employee Engagement
Disengaged employees reduce productivity and negatively impact team and customer interactions, making business goals harder to reach. We can reignite their drive and commitment by the foundations put in place from coaching.

Compassion Fatigue
In demanding work environments, constantly supporting others can drain on employees' emotional reserves, leading to compassion fatigue and poor mental health. Often linked with burnout, fostering positive workplace practices to support those affected is essential.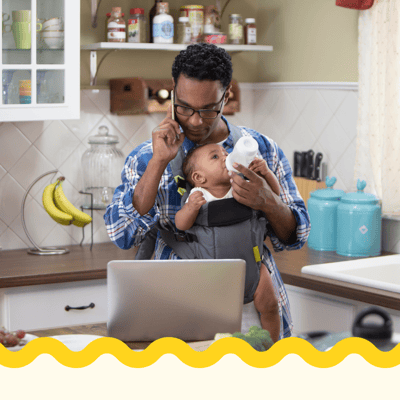 Our coaching goes beyond traditional approaches, focusing on:
Learning & Development
Cultivate a fresh approach to learning by prioritising wellbeing, bridging the essential link between mental health and performance.
Wellbeing Champions
Foster a community of wellbeing champions who embrace wellness and are equipped with the skills to support others.
Compassionate Leaders
Empower leaders to learn, reflect, and lead with compassion to build positive and productive work environments.
Accelerated Insights
Utilise insights to shape your HR and People strategies to reduce absenteeism, presenteeism and improve employee retention.
Our team of coaches are dedicated to helping you unlock your team's potential.
Dr. Nick Prior
As the CEO and co-founder of Minderful and a trained NHS Psychiatrist with personal experience living with bipolar disorder, Dr. Nick brings unique insight into mental health. His expertise lies in guiding individuals and organisations to enhance management approaches through empathy.
CCLA, 2022
Only 1/3 companies have formal objectives and targets for mental at work, highlighting that many have not yet put their commitments into action.
CIPD, 2021
Very few organisations promote social relationships and do not value the social element of the BPS (bio-psycho-social) model.
MHFA, 2022
In 2022, only 27% of people were receiving a workplace wellbeing check-in on a monthly basis.