Discover uplifting activities to build a wellness routine that fits into your daily life.
Exploration
We love that every mind is different. Explore our wide range of Ideas so you can start building your wellness routine.
Inspiration
Our experts and enthusiasts will educate and motivate you through each Journey.
Reflection
Look back on your progress, collect Badges, and bring to life your wellness gains by adding photos, notes and memories in your scrapbook.
App of the Day
"What we love: The bite-size audio clips. In them, industry experts walk you through each activity, outlining how to get started, how to get the most out of it and why it's beneficial." - Apple Editorial Team
Read the story here.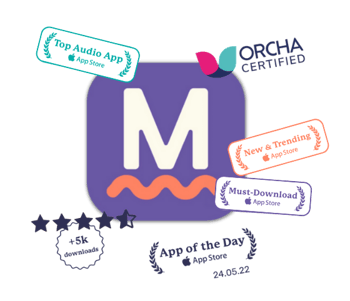 We're Orcha certified.
ORCHA is the world's leading independent digital health evaluation and distribution organisation, and its mission is to deliver safe and trusted digital health to those who need it most. And we're delighted that they endorse us.
Bring the Minderful app experience to your team.
With the Minderful app, your employees can discover activities backed by a team of psychologists and psychiatrists that boosts energy, builds confidence and enhances skills.
They can explore over 100 activities from Volunteering and Public Speaking to Team Building and Mentoring - & many more.
Book a meeting with our Partnerships Team to learn more about how Coaching, Workshops and our App work together to support your teams.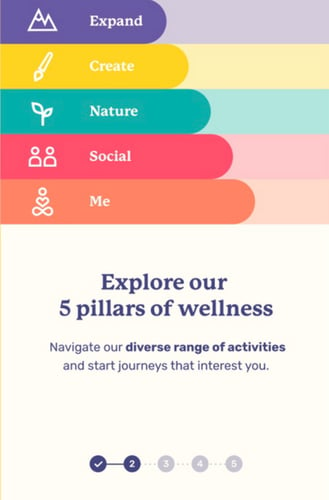 McKinsey & Company, 2019
New digital solutions can help employers provide personalised support and make wellbeing a strategic focus for their organization.
Deloitte, 2021
Beyond supporting individuals with mental health diagnoses, apps can also be used to improve general wellbeing by encouraging behaviour change.
Ari Levy, CNBC, 2020
Many organisations are recognizing the importance of partnering with mental health apps to make them accessible to their workforce.